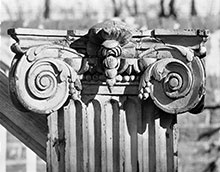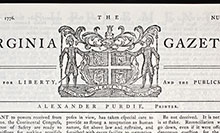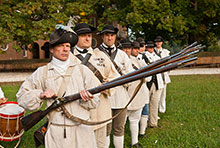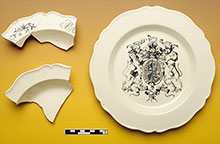 Visual Resources
Access to Historical Images
Visual Resources, located within Special Collections, preserves and makes available over 500,000 photographs, digitized images, and other items. All materials are for reference use only and do not circulate. However, photographic reproductions of some items are available for a fee. Images may also be licensed for use in publications.
For assistance with obtaining images of items in the museum collections, the library's Special Collections, archaeological artifacts, architectural fragments, or of buildings, gardens, special events, and educational programs in the Historic Area, contact the Visual Resources Librarian to schedule an appointment.
Visit or Contact Visual Resources
The Visual Resources Collection is available by appointment only. Appointments are available Monday through Friday, except for major holidays. To schedule a visit, email mmartin@cwf.org or call 757-565-8542.
---
About the Visual Resources Collection
The collection includes slides, black and white photographs, negatives, large format transparencies, digitized images, postcards, and photo albums.
Subcollections within Visual Resources include:
Images of art and objects in the collections of the Museums of Colonial Williamsburg, including the Wallace Decorative Arts Museum, the Abby Aldrich Rockefeller Folk Art Museum, and Bassett Hall
Images of rare books, manuscripts, maps, photographs, and architectural drawings
Images created by Colonial Williamsburg to document programming, special events, personnel, and exhibition buildings at Colonial Williamsburg, and illustrate publications, video productions, and Electronic Field Trip broadcasts and teaching materials
Images generated by Colonial Williamsburg's architectural historians, archaeologists, and architectural conservators to document projects and archaeological and architectural artifacts
Collections of photos, postcards, and other visual materials that augment the scope of the Foundation's internal visual archives