1
Earliest Owners
The history of this lot before 1761 is vague and altogether uncertain. It is impossible to obtain a complete chain of title for it because the early court records for both James County and the City of Williamsburg were destroyed during the American Civil War. A deed of 1761 indicates that Dudley Diggs of Yorktown had owned the lot previously and conveyed it to William Withers, a local merchant, before 1761.1 (The deed is quoted below.)
The first document describing Lot 19 specifically appeared in the York County records in 1761. In it William Withers, merchant of Williamsburg, conveyed two lots to William Carter, Williamsburg apothecary, for £375. The property is described as
All that piece or parcel of ground Situate lying and being on the South Side of the Duke of Gloucester Street in the said city and bounded as followeth[:] on the North by Duke of Gloucester Street[,] and on the East by a cross Street running from Duke of Gloucester Street to Francis Street[,] on the South by Francis Street[,] and on the West by the Ground Sold by the said William Withers to William Holt, Merchant[,] and is the remaining part of those two Lotts or half acres of Ground purchased by the said William Withers of Dudley Digges of the Town of York Gent … . And all houses Buildings Yards Gardens…. 2
This deed describes all of Lot 19 but does not specifically state the lot number.
Sometime before June 1767 William Carter mortgaged various property, including the southern part of this lot, because of a debt to 2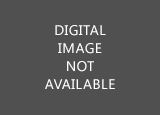 From Frenchman's Map 1782? 3 James Anderson.3 There is no reason to believe that he defaulted on this mortgage. The next known owner is William Holt. Apparently, Holt acquired the property from Carter (or from some intervening owner), for in 1770 he and his wife Mary sold all of Lot 18 as well as a small part of Lot 19 to James Anderson, blacksmith, for £600. The property is described as:
All that lot or half acre of Ground situate lying and being on the Main Street in the said City on the South side thereof now in the Occupation of the said William Holt denoted in the plan of the City by Figures 18 and also part of the Lott next adjoining the East side thereof to wit Two Foot and a Half in Breadth extending Eastwardly into the said adjoining Lott on the said Street and from the Street a strait Line to be run thru the said Lott to the End thereof on the back street parrallel to the East side of the said Lot first abovementioned . . . .4
On the Frenchman's Map of 1782 two structures are indicated on the southern part of Lot 19. Most Likely, these two buildings were a dwelling house and kitchen. (See page 2 for the Frenchman's Map on which the southern portion of Lot 19 is enlarged.) Which owner built the present dwelling house is impossible to say.
It is not known exactly when the lot passed from Anderson's hands. By working backward in the records, this researcher has come to believe that Anderson—or his heirs—sold this lot to Susannah Riddell. The 1786 Williamsburg land tax list includes an entry for Philip Barraud in which he was taxed on half a lot acquired from Susannah Riddell, deceased.
4
Susannah Riddell
Susannah Riddell (sometimes also written Riddle) was the widow of Dr. George Riddell of Yorktown. She moved to Williamsburg when her house in Yorktown was destroyed by General Cornwallis during the siege in October 1781. Documents from the Public Records Office, London include the claim of her nephew and legatee, Charles Phillips, for the Yorktown property damaged during the war.5 (Transcriptions of part of these very interesting documents appear in Appendix 5 of this report.)
In the census of the City of Williamsburg of 1782, Mrs. Riddle is listed as the head of a family composed of four whites and one black.6 From 1782 through 1785 she was taxed for a Williamsburg lot.7 Personal property tax records show that in both 1783 (the first year for which any personal property tax lists survive) and 1784 she owned 15 slaves, 8 of whom were under 16 years old, a horse, and a four-wheeled carriage.8 Personal property tax records have been excerpted and transcribed as Appendix 3 of this report.
Riddell's property was repaired and maintained by Williamsburg builder Humphrey Harwood. Her account with him began 22 February 1783 and indicates a six-room house with two passages, kitchen, laundry (or possibly 5 a combination kitchen-laundry), smokehouse, and stable.9 Transcriptions from the Harwood account books are included here as Appendix 4.
Susannah Riddell died in late 1785. Her obituary reads:
Lately died in the city of Williamsburg, Mrs. SUSANNAH RIDDELL A lady of humane heart, was a true friend, a kind mistress, and in short a most amiable disposition, and is much lamented by all who knew her. 10
Two weeks later her executors advertised the sale of her house in Williamsburg, as well as her slaves and other property.
TO BE SOLD,
At the house where Mrs. Susanna Riddle, deceased, lived in the city of Williamsburg on the 19th day of January next a variety of household and kitchen furniture: Twelve months credit will be allowed for all sums above five pounds, bond and good security being given, the bonds to carry interest from the date, if not punctually paid when they become due. The houses which are very convenient and in excellent repair, and a number of valuable negroes are for immediate sale, and will be disposed of privately, if satisfactory terms can be procured. For the houses and negroes, a credit of eighteenth months will be given.
J. AMBLER, }
} Ex'rs.
ROBERT ANDREWS, }11
The purchaser of Riddell's house in Williamsburg was evidently Dr. Philip Barraud, as indicated by the 1786 tax records. (See
Appendix 2
.)
6
Dr. Philip Barraud and family
While the land tax records do not list Barraud until 1786, he was certainly in Williamsburg in 1783 because his name appears on the personal property tax list for that year. (See Appendix 3.)
Philip Barraud came from a French Huguenot family that had come to Norfolk, Virginia, via England. Philip's father Daniel was a successful merchant in the partnership Balfour & Barraud of Norfolk. his mother was Catherine Curle of Elizabeth City County. Although the surname is French, it was apparently anglicized as BA-rawd. (See Appendix 6.)
Conflicting reports have circulated about Philip Barraud's education. Apparently without basis is Wyndham Blanton's assertion that he studied medicine at the University of Edinburgh.12 More reliable information comes from Barraud himself. A letter he wrote in 1801 implies informal medical training during the American Revolution rather than formal education; in the letter he recalled serving "faithfully … three years in the Hospitals under [James] McClurg in the War."13
After the Revolution, Barraud apparently moved directly to Williamsburg and began his medical practice. By January 1783 he was working 7 with local apothecary James Galt.14 Their partnership was a long one. The Richmond newspaper for 24 April 1788 gave notice that they would not be practicing together after the end of that month,15 but that seems not to have been the end of their association. In early 1795 Galt and Barraud jointly became visiting physicians at the Public Hospital after the death of Dr. John de Sequeyra. They filled this office until 1799.16
Barraud married Anne Blaws Barraud on 11 July 1783. She was the daughter of Norfolk physician Lewis Hansford and the sister of another doctor, Cary Haslet Hansford.17 A devoted wife, affectionate mother, and capable housekeeper, Anne was also an accomplished musician. Her impressive collection of piano music fortunately survives. (See Appendix 10 for James S. Darling's report on her and her music.)
Exactly when the Barrauds took up residence in the house that now bears their name is not certain. Perhaps Barraud's account with Williamsburg carpenter and builder Humphrey Harwood indicates the date of their move. The account began in November 1783 and continued through October 1792. Harwood's ledgers show charges for work such as whitewashing, laying hearths, rebuilding cellar steps, and plastering. (The accounts are 8 transcribed as Appendix 3 of this report.)
Mutual Assurance Society documentation proves that Dr. Philip Barraud was living on the Lot 19 South property in April 1796. He insured his "two Buildings on Francis Street at Williamsburg … situated between the Cross Street and that of James Anderson in the county of James City … The Dwelling marked A [valued] at 1000 Dollars … The Kitchen marked B at 160 Dollars." In the policy Barraud stated that the buildings were "now occupied by myself." A rough sketch accompanied the policy and is duplicated in Appendix 1 of this report.
Philip Barraud was close friends with St. George Tucker, one of Williamsburg's most prominent residents. Their extensive correspondence ranged from 1791 until 1827, and it gives a good deal of information about the deceptively sleepy little town of Williamsburg after the capital had moved to Richmond. For example, on 12 October 1796 he wrote Tucker
The World has run mad with us for Bargaining & swapping—You'll find the old Squire perfectly at Home in Hornsby's House—Dick Randolph in the Squire's late Home—Littleton Tazewell master of Squire's Farm & for ought I know 'ere long, of our Friend Dumbarton's too—She [probably Mrs. Anna Byrd, wife of Otway Byrd] talks of breaking up the concern at Chelsa & selling the Land, by Otway's advice.18
Accounts of a second local craftsman indicate Barraud was still living in Williamsburg through 1798. Blacksmith-farrier James Anderson mended household items and tools and shod horses for the Barrauds.19 (See 9 Appendix 7 for a transcript of this account.)
But by the middle of 1798 Barraud was contemplating a move back to his hometown; he wrote Judge Tucker from Norfolk, "several things are aiding me in removing my home to this place."20 On 11 December 1798 Dr. Barraud wrote again from Norfolk concerning his home in Williamsburg:
Do make Robin take the measure of our Sitting-Room-Hearth & send it me by the next Post—I want to get a Fender to protect us from Danger of burning the House & ravishing the lovely carpet. Say whether the measure includes the blocks of the woodwork or is taken within them
In 1799 Dr. Barraud accepted the position of superintendent of the Marine Hospital in Norfolk. On 22 January 1800, not long after his move from Williamsburg, Barraud wrote Tucker:
My Dear Friend,
I am already inlisted in a decent, daily occupation; with a respectable portion of private practice, for my standing; and with my public duties at this place — Yet I feel not as if I were at Home & frequently take a squint towards one dear, old Habitation at the prominent point of my wishes. This will not seem odd either from the affections wch. will ever live in my Heart, for the Scenes & the persons we have quitted; or from the state of Visitation, which we yet are in; & to which we must submit & endeavor to enjoy for two months to come. We shall not get into our House in a shorter Time.21
Apparently, the Barrauds were staying with relatives or friends in Norfolk until such time as they could establish their own residence.
In 1799 Dr. Barraud owned other Williamsburg land in addition to the Lot 19 property dealt with so far in this report. In an indenture dated 1799 James and Eva Wright conveyed a lot to Barraud. The property 10 is described as being "on north side of the South street … bounded on the west by lot of Mr. Charles Lewis, on the South by said Street, on the East by Lots of Mr. James Anderson Decd., on the North by lot of Miss Polly Stith." This was evidently a deed of trust or lien, as the final papers were not executed for some years, in fact not until 24 November 1812.22 From the location description this property seems to be the southern part of Lot 17, although the number is not specified. (For the location of Lot 17, see the frontispiece, the College Map of 1790.)
Ann(a) Munford Byrd
The next owner of Lot 19 South was Anna Munford Byrd, widow of Otway Byrd.23 The deed conveying the property to her does not survive, but from a court case one may infer that that is exactly what occurred. In "Anna Byrd vs. Mutual Assurance Society" there is the statement that Philip Barraud conveyed his Williamsburg property to her by deed in April 1801. (As stated earlier, in 1796 Barraud had insured two buildings on his Williamsburg property [policy #108].) In this case the Mutual Assurance Society sought judgment against Byrd for the payment of a premium due on 1 June 1805. The Circuit Court of James City County adjourned the case.24
11
Williamsburg Land Tax Records for this period offer little additional information about the ownership of Lot 19. In 1797 Barraud was charged for half a lot valued at £12. In 1801 he paid tax on two lots valued at $50. (This difference in the number of lots does not necessarily mean that Barraud acquired an additional lot and a half. The earlier record may refer to half of one of the half-acre lots into which Williamsburg was originally divided; later records are less strict about the size of town lots.) The 1806 tax records show that Anna Byrd was the owner of two lots valued at $50. (See Appendix 2 for relevant excerpts from the Williamsburg Land Tax Records, 1791-1850.)
Another of Barraud's letters to St. George Tucker gives information about Mrs. Byrd's move to Williamsburg. In part, it reads:
Norfolk Feb 13, 1801.

My Dear Tucker,
… On the subject of Otway's affairs I have much to congratulate you with—An unremitting attention to settlements of this Business by able Agents, has brought to bear a far different prospect of Things than had been anticipated. There appears a decided Balance of 6000 dollars in her favor — if not more. This conclusion tallies with Every Thing I had been told by our lamented Friend & delights the very bottom of my Soul. Mr. Munford is now closing the great outlines of this important affair & will be with us some days longer. His presence has contributed materially to the adjustment. This favorable Result of Mrs. Byrd's Finances has changed her whole plans of future Life. Instead of going into her Brother's Family, which I never gave into, it is determined she shall become a member of your Town where she will not only bring her young Family forward more to her wishes but where on her Income she can live among persons of all others she most loves & wishes to be near.25
Apparently, she moved in early 1806, but by then her financial situation was not as rosy as it had seemed earlier. To eke out an existence 12 she planned on taking in boarders, preferably girls attending one of the schools in Williamsburg. Her relative William Munford wrote from Richmond to St. George Tucker:
Dec. 22, 1805

… I will take the liberty to trouble you again with a request on behalf of my Sister Byrd—… you will oblige her and myself if you will receive it [a shipment of coal] and have it taken care of, until her arrival, which I expect will be in a short time. She has determined to remove to your old City to live, and to take in boarders for her support. Your kindness, in giving information of her intention to such persons as you may know are disposed to send their daughters to Town, for the purpose of Attending Mr. Anderson's school, might also be of great service to her…26
In June 1806 Anna Byrd insured her Williamsburg property. Policy #711 was a revaluation of Barraud's policy #108. The two buildings insured were described by her as "on the North side of Francis Street … now occupied by myself and situated between the Lott of James Anderson West and that of Frances Powell East in the county of James City… The Dwelling House marked A [valued] at $1500 and The Kitchen marked B at $160." Front and back porticoes of wood were attached to the wooden dwelling house, a one-story structure measuring 47 by 33 feet. (See Appendix 1 for copies of Mutual Assurance Society plats for this property.)
From 1810 to 1820 Anna Byrd's property was listed in the tax records as valued at $80. In 1820 "Ann Byrd of Lynchburg" was taxed for two Williamsburg lots, one valued at $1075, the other at $100. (Land tax records are excerpted in Appendix 2 of this report.)
Her venture at taking in boarders did not succeed. By 1815 Mrs. Byrd had moved from Williamsburg. In December of that year William Waller 13 wrote St. George Tucker several time asking about renting Byrd's Williamsburg property. He opened negotiations by declaring the house and dependencies in deplorable condition:
I have been informed that Mrs. Byrd has written to you & requested that you would either sell or rent for her, her house and Lott in the City of Williamsburg, at the same time stating that she had offered to rent to me for $100— pr. Annum… I wrote her … that as the dwelling house and Out houses, as likewise the enclosures were very much out of order; I would give her $100 pr. An: for rent, upon condition, that she would permit me to have the necessary repairs made, and deduct the amount of them out of the rent… . the dwelling house … would be uninhabitable until some repairs were put upon it … . I will thank you to inform me, whether Mrs. Byrd has given you any authority to agree to what I have proposed to her—
In one of these letters Waller mentioned a Doctor Smith as occupant of the house and implied that others had preceded him. No additional information about these tenants is available.
27
When St. George Tucker wrote Mrs. Byrd in Lynchburg on 5 January 1817, his letter implied that she hoped to dispose of the property.
My dear Aunt Nancy—
… It will not be in my power to do any thing for you either towards renting or selling your house under my present situation — You had better write to some person, (suppose Roscoe Cole or Rob. Anderson) to act for you … .28
A few days later Robert Anderson, Jr. wrote her, "It may be well to apprise you that, except the west side, there is not a post, rail, or pole on the lot used as a garden; and that the buildings and the enclosures about them, are very defective and much less valuable than when you left 14 them … . "29
Richard Coke, Jr.
The exact date Richard Coke became the owner of this property is not known. On 9 April 1823 the Mutual Assurance Society issued a policy to "Richard Coke Jr. residing at Williamsburg in James City." The policy number was given as "no[.] 5015 a revaluation per declaration No. 1514 by Anna Byrd." The buildings were described as "on Francis Street in said city between the lot of Nancy Camp on the West[,] Thomas Sands on the North [,] and streets otherwise." Buildings were valued at $1500 for the dwelling house and $200 for the kitchen. In 1826 Richard Coke paid real estate taxes to the City of Williamsburg. His two lots "via Anna Byrd" were valued at $1075 and $100 respectively. Coke's two lots consistently appear on the Williamsburg tax records for 1830, 1835, 1838, and 1840.
In August and September 1826 Richard T. Booker, Williamsburg carpenter, did repair work for Coke. Booker put up "pails to frontyard," made and hung a "gait for front yard," made latches, installed "pains of glass," and other such work. These repairs and improvements were almost certainly done to Coke's newly-acquired Lots 18 and 19 South, especially since tax records show Coke owned only two lots at this time. Booker did more extensive work for Coke during 1828. He used 740 feet of plank, 300 shingles, 250 feet of sheeting and weather boarding, 40 feet of sleepers, 56 feet of sills, 14 posts, framing for a summer house, and 100 feet of 15 scantling.30 (These accounts are transcribed as Appendix 9 of this report.)
Ann Field
In 1843 the property was conveyed to Ann (or Anna) Field of Gloucester. Virtually no personal information about her has been discovered. Possibly she was the same Mrs. Field who let rooms to college students during the 1840-41 session.31 In 1843 the Williamsburg tax list charged her with two lots valued at $1075 and $100 "Via Rich Coke Jr." In 1847 the same tax assessment was made against her estate. Though the property tax was charged to her estate in 1847, steps were taken to settle the estate the previous year. On 21 September 1846 John W. C. Catlett, executor of the estate of Ann W. C. Field, received $417 from George W. Southall "being second payment for purchase of House & lot in Wmsburg."32 Southall completed payment for the property on 17 April 1847 by remitting to "John W. C. Catlett, Exor. of Ann C. Field decd. Three Hundred & Seventy nine 51/100 dollars, in full for purchase of House & Lot."33
16
George W. Southall
As detailed above Southall purchased this property from Field's estate in 1846, finalizing the transaction the following year. The Williamsburg tax records for 1850 assess Southall with two lots valued at $1075 and $100. He held them from 1850 to 1854. In 1854 Helen W. Southall appears on the tax list charged with one lot valued at $1800 "formerly G. W. Southall's." (See Appendix 2 for real estate tax records.)
Owners since the Civil War
It is impossible to produce a clear chain of title for this property because the James City County records were destroyed during the Civil War. Tax records alone are not sufficient for the purpose; however, the Williamsburg Land Tax Book for 1865 indicates that Helen W. Southall of Williamsburg was charged a fee for her residence assessed at $1800.34
On 11 July 1872 a deed was recorded in Williamsburg stating that Helen W. Southall conveyed a certain property with general warranty to Elizabeth B. Bright for $1800. It seems clear from the description in the deed that the property conveyed is Lot 19 South.
All that lot of land in the City of Williamsburg, where the said Helen M. Southall now resides and which was allotted to her in partition of the real estate of George W. Southall, deceased, bounded on the South by Francis Street, East by Botetourt Street, North by the lots of Robert Anderson purchased by Richard Barron, and west by the lot of Robert Anderson purchased by said Barron, lying about two hundred and twenty-eight feet on Francis Street and one hundred and

17

two feet on Botetourt Street.35
By the will of Elizabeth B. Bright (dated 17 March 1872 and probated 11 August 1873) she left her property to her two daughters, Sarah Elizabeth Edloe and Jean Sinclair Bright.36 The latter married John L. Mercer and died intestate leaving three children, Jean Christine Mercer, Mary Waller Mercer Lightfoot, and Thomas Hugh Mercer. In April 1888 John L. Mercer conveyed with general warranty to his trustees, Robert A. Bright, the following property:
A certain house and lot in the City of Williamsburg, now occupied by the said John L. Mercer as a residence, and bounded as follows, to-wit: South by Francis Street, East by Botetourt Street, North by lot of J. Allston Cabell and west by a lot now owned by said John L. Mercer, formerly belonging to the Estate of Ro. Anderson, deceased … .37
Mercer died intestate several years before his wife's death, leaving his three children heirs of the property joined with his wife's interest. The 1923 Williamsburg land tax list shows the property charged to R. E. Bright, Trustee, and designates it as the "residence of J. L. Mercer, East Francis Street, the lots being assessed at $1200.00[,] the buildings at $2600.00, making a total amount of $3800.00 … . "
38
18
In May 1924, after some legal tangles were straightened out, it was found that the heirs of Jean Sinclair Mercer's heirs (namely, Jean C. Mercer, Thomas Hugh Mercer and his wife, and Mary Waller Lightfoot and her husband Herbert Lightfoot) had a clear title to the property. They were able to convey to Mary Boyd Ryland with covenants of warranty the Lot 19 South property and buildings.39 The western boundary line between the Ryland's and the Shewmake property was fixed and determined in 1930.40
By a deed dated 25 July 1940 Mary Boyd Ryland and Archie G. Ryland, her husband, conveyed the property to Colonial Williamsburg, Incorporated (as the Colonial Williamsburg Foundation was known at that time).
All that certain piece or parcel of land, together with the buildings and improvements thereon, situated at the northwest corner of the inter section of Francis and Botetourt Streets, in the City of Williamsburg, Virginia, and more particularly bounded and described as follows: Beginning at the northwest point of intersection between Francis and Botetourt Streets; thence running a westerly direction along the north line of Francis Street a distance of 234.03 feet to a point; thence in a northerly direction 108.41 feet to the point; thence in an easterly direction 234.17 feet to a point on the western line of Botetourt Street; thence in a southerly direction along the western line of Botetourt Street 109.36 feet to the point of beginning … . The property hereby conveyed is bounded on the north by the property of Colonial Williamsburg, Incorporated, on the east by Botetourt Street, on the south by Francis Street, and on the west by the property of Colonial Williamsburg, Incorporated, formerly the property of Lela B. Shewmake … . Being the same property conveyed to Mary Boyd Ryland by deed from Jean C. Mercer and others dated May 12, 1924, recorded in Williamsburg Deed Book No. 10, page 270, subject, however, to the adjustment of the boundary line between the property hereby conveyed and the property

19

formerly owned by Lela B. Shewmake by a certain agreement dated June 24, 1930, between Mary Boyd Ryland and Archie G. Ryland and Lela B. Shewmake recorded in Williamsburg Deed Book No. 14, page 320, to which reference is here made.
The sellers reserved and retained by this deed a life tenure to the residence and that portion of the property fronting on Francis Street, being a distance of 155.76 feet eastward from Botetourt Street and extending northward the entire depth of the lot for and during the natural life of the sellers and the survivors of them.
41,
Mrs. Ryland occupied the Barraud House until her death in 1983.